Time for a little indulgence?
Welcome to Beautique, your one-stop shop for luxury beauty.
Here at Beautique, we have created a place that you can pamper yourself completely whilst feeling utterly at home. Our Stylists and Beauty Therapists are at the top of their game and constantly upskilling to make sure they bring you the latest techniques and trends. Whether you are popping in for your regular nail appointment, treating yourself to one of our luxury treatments, finally getting to do that 1-to-1 Makeup Masterclass or going for a complete image overhaul at our Hair & Colour Bar, we endeavour to make each of our clients' visits special & unique.
Situated in the heart of Fashion City, Beautique Beauty Studio is a salon like no other.
From chandeliers, marble floors, glass walls and counter tops – Be transported to a scintillating and opulent paradise while indulging in an array of treatments on offer from our dedicated and highly trained team.
Beautique offers everything from Nails to Waxing to Massage Treatments, Phi-Brows to Makeup Application and everything in between,  all from the most highly trained Beauty Therapists in the country.
Michelle and her team are dedicated to consistently providing their clients with an excellent service, delivered by a highly skilled & passionate team, in beautiful & luxurious surroundings.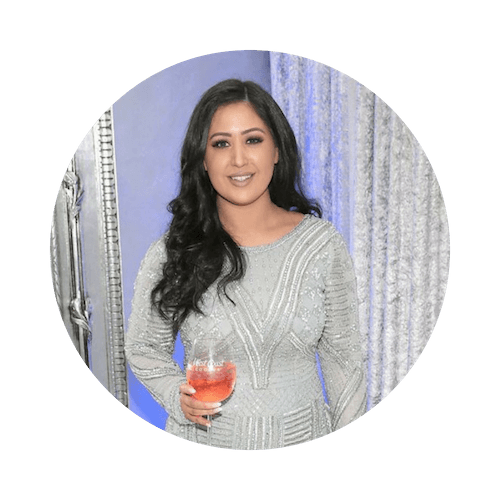 Michelle is the Founder of Beautique Beauty Studio and has orchestrated its success for over a decade.
Michelle trained as a professional Make-up Artist in Dublin and the UK in 2006 and went on to work for various Make-Up Houses, later becoming a tutor in LA Make-Up Academy. This ignited her passion for teaching and inspired her to set up her own evening make-up course while also working as an Educator for Astonishing Nails.
Michelle began entering make-up competitions in 2010 and soon became a multi-award winning make-up artist at both national and international level. She has won 11 awards for Professional Make-up Artistry including Make-up Artist of the year in Ireland and in the UK.
After winning first place at the Professional Beauty Competition in Manchester she earned a place in the finals at the Clothes Show Live competing for the title of Emerging Make-Up Artist of the Year. Despite tough competition from all over the UK, Michelle emerged as the overall winner. High on her success, she went on to compete at Beauty UK 2014 where she won first place and was crowned Best Professional Make-Up Artist 2014. Michelle continued her success in the highly competitive arena of Professional Make-Up & Beauty until being invited to become a judge in 2015.
Michelle's Accolades include:
• Winner High Fashion Make-up Professional, MASC, B.I.T.E 2010, Dublin
• 2nd Place Evening Make-Up Professional. MASC, B.I.T.E 2010, Dublin
• Make-Up Artist of the Year, Professional, MASC, B.I.T.E 2010 – Make-up Artist of the Year, Dublin
• Warpaint MUA Pro 2013 2nd Place Runway Explosion, Professional Beauty, London
• Warpaint MUA Pro 2013 3rd Place Fashion/Catwalk, Professional Beauty, Dublin
• Warpaint MUA Pro 2013 1st Place Winner Edit, Professional Beauty, Manchester
• Winner of Emerging Make-up Artist of the Year Award, The Clothes Show Live 2013, Birmingham
• Warpaint MUA Pro 2014 1st Place Edit, Professional Beauty, Dublin
• Warpaint MUA Pro 2014 3rd Place Edit, Professional Beauty, London
• National MUA Awards, 1st Place Best Professional MUA, BEAUTY UK 2014, Birmingham
• VTCT All Ireland MUA Championships 3rd place, High Fashion, 2015, Dublin
Today Michelle specialises in Teaching, Professional Make-up Artistry, Phi-Brows (Microblading) and the Art of Threading.
She is available for appointments by request.